Does any of this sound like you?
"I had all these dreams about how my life was going to turn out but I'm nowhere near where I thought I'd be at this point in my life."
"My business/career is just not where I need or want it to be."
"My employees are underperforming and it's hurting my business."
"I feel like I'm being pulled in 100 different directions and I just don't know how to handle all the demands on my time."
"Every year I say this is the year, but every year everything stays the same."
"I'm sick and tired of being sick and tired!"
"I know I can get more out of life, I just need a plan."
If so, then you've come to the right place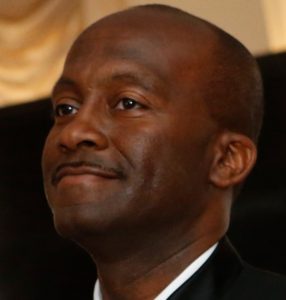 Hi, I'm Forrest, founder of Org4Life Solutions, and I help people focus and organize their lives so they can get more of the life they really crave.
After spending the last 10 years helping people organize their lives, businesses and finances, I've learned the EXACT formula to help YOU gain control of your life, then formulate a step-by-step plan to reach your goals and live the life of your dreams!
Imagine this:
Your productivity explodes as you cross one thing after another off your list of to-do's.
Your home is a haven of peace and rest instead of a constant source of cluttered stress.
Money is no longer a concern because you have systems in place that tell it what to do instead of you wondering where it went.
You started that business you've always dreamed of or took the one you have to levels of crazy success even you didn't think were possible.
You wake up each day knowing EXACTLY what you want to do, LOVING what you do and GETTING IT DONE!
Your goals are no longer mere dreams but actual REALITY!
I'm here to show you how to gain all that and more .  Because when your thinking is focused and organized, you command success to enter your life.  And then you gain unlimited options.  Options to live how you want, where you want and without all the stress that comes with a cluttered life.
Are you ready for maximum success?  Are you prepared to take your  life to the next level?
Then here's what you need to do:
Sign up below now to get FREE tips and tools delivered to your email that will help you get started planning and living a better life.  And as an added bonus to get you started organizing your money you will get our "Max Guide To Building A Bulletproof Budget."  Based on my years spent coaching others, as a financial advisor and on my own personal experience, it will show you how to build a practical budget based on your goals and individual needs.  It will show you how to spend with freedom rather than live a life of scarcity.  You will also receive regular emails and videos about getting better organized in all areas of your life, including managing your time, paper, space and money.  Just opt in and your free eBook will be on it's way to your inbox!